WHY INSURANCE IN THE LEASE SHOULD BE REQUIRED FROM RENTERS?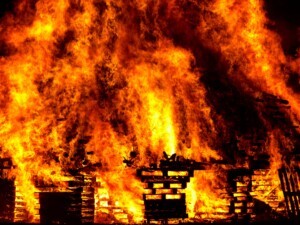 By requiring property insurance from the tenants you are protecting yourself and them at the same time. But before adding a mandatory insurance policy, it would be necessary to talk to an attorney due to a certain set of laws that vary from state to state. Here are several benefits of property insurance: 
Lowers the threat of litigation
Renters insurance can be extremely helpful to avoid the chance of a lawsuit. If a renter doesn't have property insurance and unexpected damage occurs, the tenant could try to request a claim that the owner is responsible for this damage. 
It diminishes the landlord's obligations
If there is some type of damage-causing incident at the property, chances are the tenant will ask you about a place to stay. In some states, you are responsible for this damage and are obtained to provide the tenant with a place to stay. If the tenant will have renters insurance, it will cover these payments, and the tenants won't need your help. 
It can help you find a responsible tenant
If a renter cannot afford the property insurance, you are risking renting a property to a person who wouldn't be able to pay rent in full or on time. 
It covers the landlord's deductibles
If a tenant causes serious damage to the property such as fire damage, your insurance may cover it, but you will need to pay the deductibles. But, if the tenant was to have renter's insurance, chances are the deductibles would be covered.
You will have fewer worries
You will not need to confront claims and pay accompanying legitimate expenses for issues that are not your duty. Both you and your tenants will profit from buying and keeping a renters insurance policy, and it will keep both of you from managing awkward monetary and legitimate situations later on.